Who we are
Team work!
Inclusion, enabling and personal achievement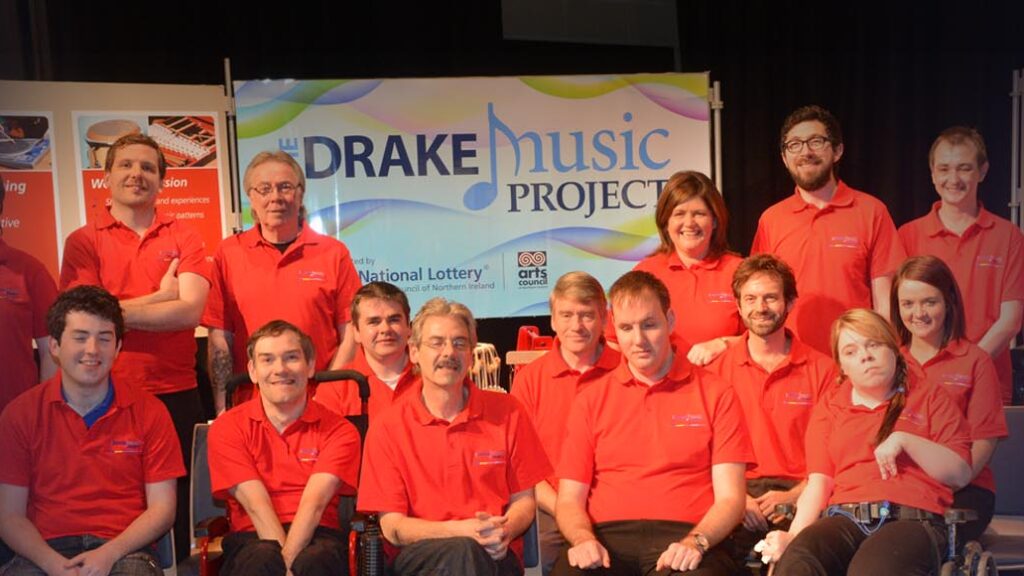 The Drake Music Project Northern Ireland provides access to independent music making for children and adults with complex disabilities. Workshops in composition and performance skills are afforded by the provision of adapted computer interfacing technology, in order that physical and cognitive ability is matched to an appropriate gestural interface, allowing people with disabilities the opportunity to express their creativity in an independent and controllable environment.
Meet our team
We have a very diverse energetic and creative team here at Drake Music NI
Our history
The Drake Music Project started life in Northern Ireland in November of 1992, in the gym space of the old Crescent Arts Centre. 
Contact us
We are on all the popular social media channels, and you can also email, phone or text us