Meet the Team
We have a very diverse energetic and creative team here at Drake Music NI – meet some of our current tutoring and research team:
Michelle McCormack
Michelle started Drake Music NI in 1992, on her return home in her final write-up stages of a PhD in Systems Design and analysis from City University London. Having completed an honours degree in music in University of Ulster, and a Masters in Music Technology at York University,
Her PhD out of City afforded her the opportunity to travel to UPIC studios Paris, STEIM studios Amsterdam, Hogeschool Utrecht and also to Vancouver where she was Composer in residence at Simon Frazer University for 6 months. No stranger to travel, the early years for Drake Music NI involved many miles for the delivery of weekly workshops and also the start of weekly activities in Dublin for the charity. With a passion for inclusion, equality and believing that everyone has the right to literally have their voice heard, Michelle has spent 30 years at the forefront of inclusive practice in NI, as a fundraiser, a researcher and designer, a trainer and also a practitioner.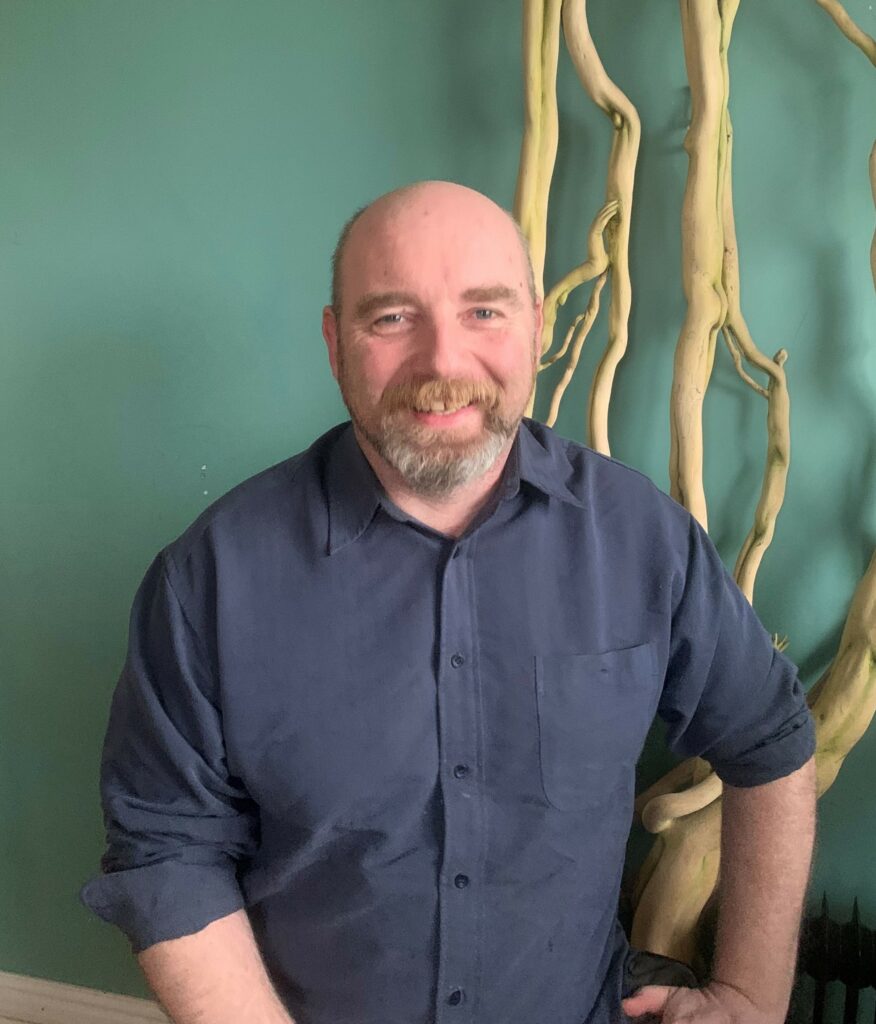 Damian Mills
Damian joined Drake Music Northern Ireland in October 2013. Damian is a percussionist and community musician with extensive experience in facilitating, scoring, and teaching cutting-edge performance and carnival drumming.
He has extensive experience in scoring and teaching music for small- and large-scale percussion ensembles, and always seeks to integrate new sounds and ideas into the heart of Northern Irish drumming. He joined Queen's University Belfast as a researcher in October 2020 in partnership with Drake Music Northern Ireland to investigate accessibility in virtual reality music environments. He is funded by a Collaborative Studentship Award from the Department for the Economy Northern Ireland. He is identifying improved ways in which digital technologies especially immersive, augmented, and virtual reality technologies can afford better inclusion of disabled musicians in music making.
Nikos Petsakos
Nikos has been a tutor with Drake Music NI since 2017. He began to work as a professional musician from the age of 17 and as a tutor from the age of 28. He can play and teach plucked stringed instruments such as: Guitar, Ukulele, Mandolin, Tenor Banjo in its three basic tunings
Greek Bouzouki three course and four course, Irish Bouzouki, Baglama, Greek lute.
He has studied, performed and taught a wide gamma of musical genres.
His basic motto as a music tutor is "It's Easy to Learn Music". He is dedicated to teach people the simplicity of music and help them evolve by learning music theory, a musical instrument, song writing, of all together.
Alex Lucas
Alex is a Product Designer turned academic who specialises in designing music technology hardware
interfaces. Commercial products designed by Alex include the Novation Peak polyphonic synthesiser and
Circuit Mono Station sequenced monosynth. Alex has a passion for intuitive user experience and aspires
to improve the accessibility of music technology interfaces. He is now the post-doctoral lead on the
AHRC project "Bridging the Gap". Alex has a passion for intuitive user experience and aspires to improve
the accessibility of music technology interfaces. Alex completed an MSc in Creative and Computation
Sound at the University of Portsmouth in 2007. In 2017 Alex relocated to Belfast to take up a prestigious
AHRC NPIF (National Productivity Investment Fund) PhD studentship to join the Performance Without
Barriers Team.
Carrie Alexander
Carrie is a multi-instrumental singer songwriter who grew up in a musical family. Whilst learning to love music from a very young age, a passion grew in Carrie for sharing music with others through both performance and tutoring.
With extensive training in songwriting as well as years of experience in performance, Carrie continues to develop her musicianship in order to guide others in achieving extraordinary music skills and the ability to spark creativity within. Carrie believes that each person can benefit from the creative outlet that music gifts us and her aim is to accommodate access to music for everyone – regardless of age or ability.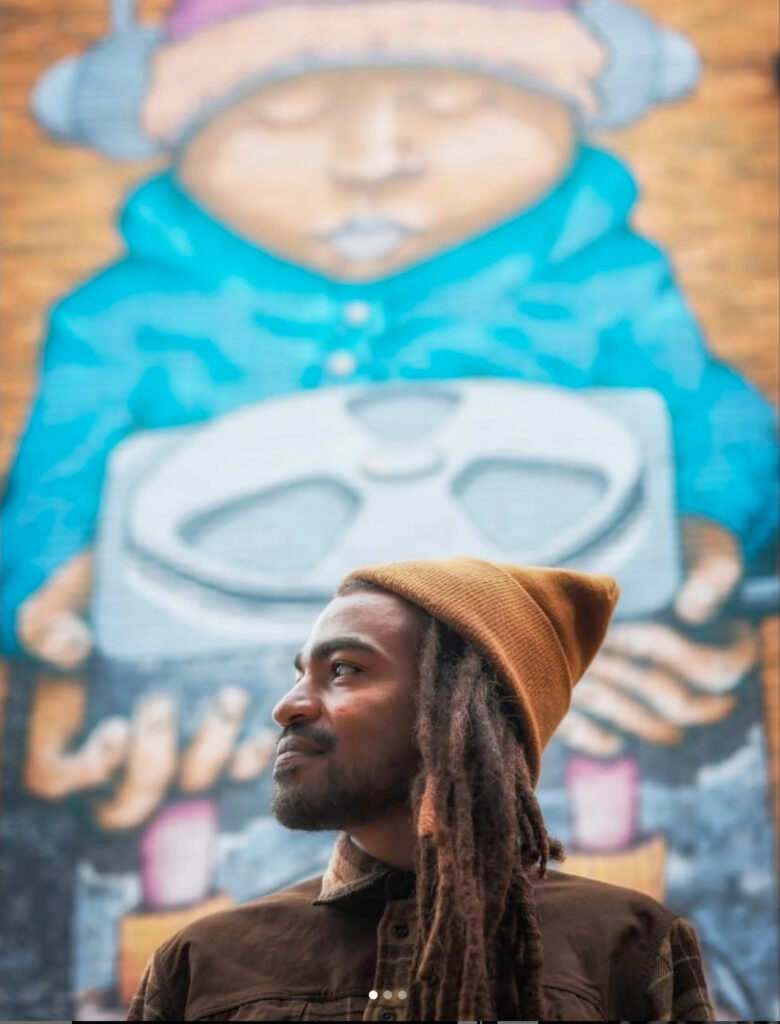 Henrique Franco
Henrique 'Blackjack' Franco – Belfast-based audiovisual producer and drummer from São Paulo, Brasil.
With a Media dual-degree in São Paulo and Madrid, he accumulates 20+ years of experience in music, arts, media and entertainment.
Henrique is regularly seen performing with several local bands in Belfast, including his own music project Blackjack – a groove-based concept influenced by Nu-jazz, Funk, Hip-hop, Electronica and Afro-Brazilian music.
Henrique has been an associated musician with Drake Music NI since 2019, working with a range of all natures of abilities and levels. Henrique is currently working on weekly sessions with Brain Injury Matters and the Wired group, providing music composition and production with adults with different abilities"
Kostas Petsakos
Being involved in music from a young age, Kostas has his roots in Rock, Funk, and Greek and Irish traditional music. Being raised in Greece and moving to Belfast as a teenager helped me to form my musical identity.
It still helps me evolve, bring new influences, and sounds into my music and playing. Kostas is one of our youngest tutors onboard and he started working with Drake Music NI back in 2019. He Graduated from Queen's university with an honour's degree in 2022 and he is very passionate about creating new music and teaching his students new ways they can achieve that themselves.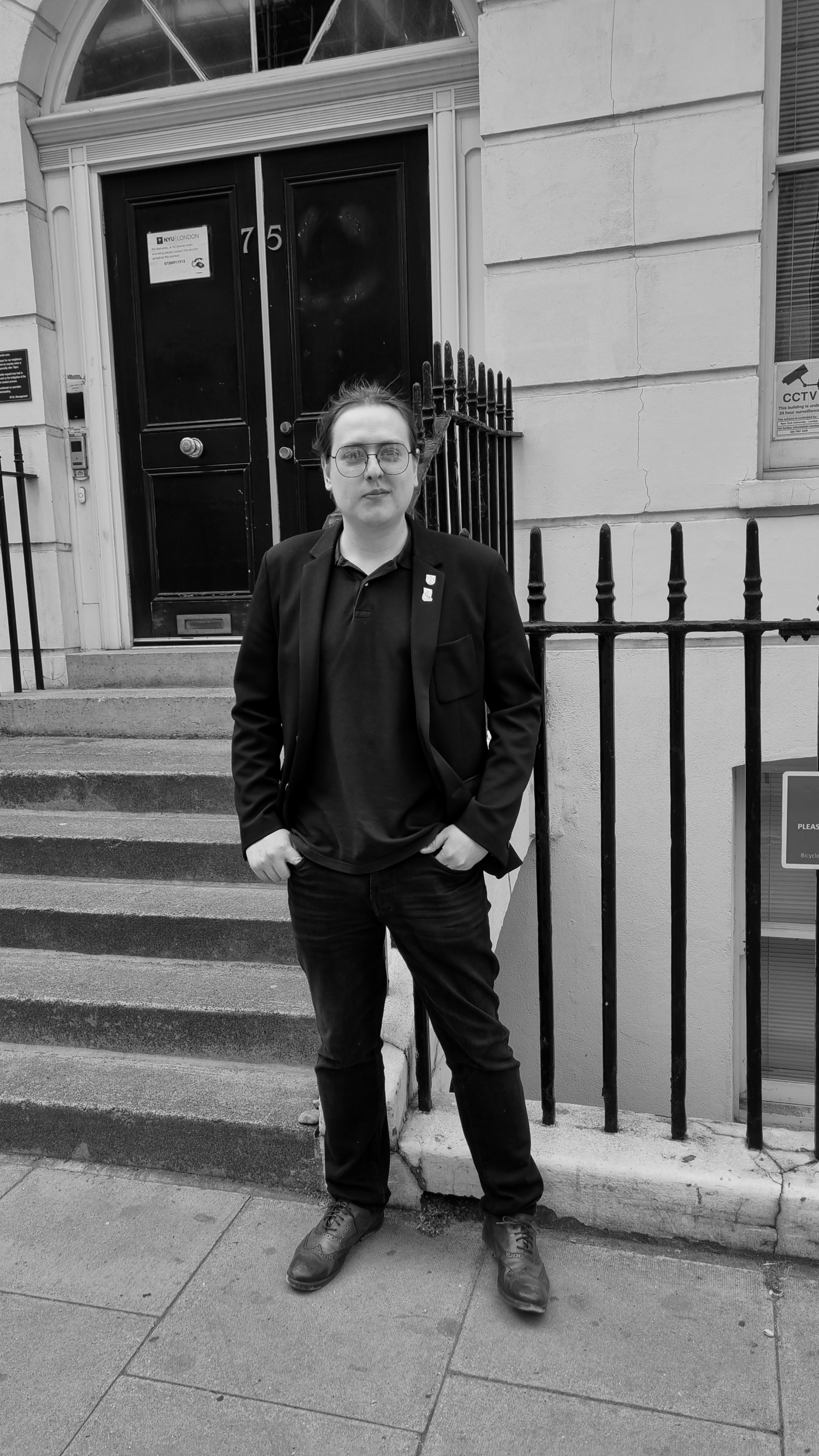 Leo Kuzmenko
Leonid Kuzmenko is a Russian composer / sound designer and a virtual reality enthusiast. He premiered his first experimental opera at NYU Abu Dhabi Arts Center in Spring 2017.
He collaborated with NYU Abu Dhabi Music and Sound Cultures research group as a developer on a couple of projects, creating innovative browsing strategies for collections of music of the Arabian Gulf region using VR. He also held an Audio Director position at the largest VR company in the UAE, Mental Images, working with clients in both the public and private sectors. He is currently doing his PhD at Queen's University Belfast in a collaboration with Drake Music NI, co-designing immersive and accessible VR environments with/for people with dementia
Jo Colgan
Jo is a freelance pianist and has played for over eighteen years as a resident hotel pianist and for various events all over Ireland.
She tutors piano and brass instruments for children and continues to further her teaching experience with a Level 3 course in Supporting Teaching and Learning.
Jo's improvised playing in conjunction with choreographers allowed her to explore musical intention through expression; something that is hugely beneficial as a form of communication for those with learning and physical disabilities.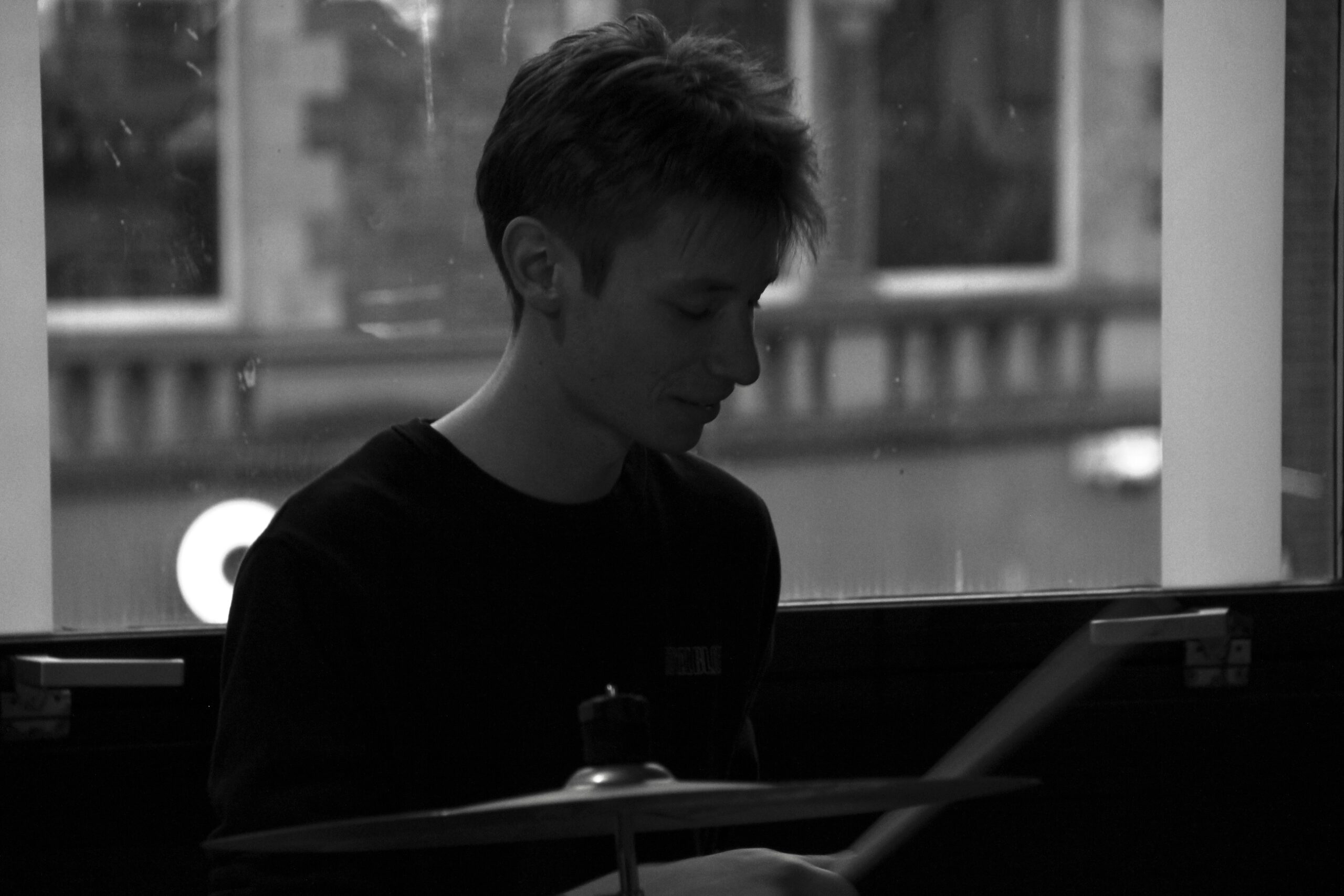 Lucien Coole
Lucien is currently in his first year studying Music and Audio Production in Queen's University Belfast. Outside of Queen's, he regularly plays music with his band.
In previous years he has taken part in workshops in sound engineering with the Nerve Centre and film composition workshops alongside Screenworks NI and Score Draw Music and had work commissioned by Screenworks NI for a podcast. He is excited to take his next step with Drake Music NI.
Daniel Seacroft
Daniel has almost 20 years of experience in music production and audio engineering. During his career, he has worked on numerous records that have received radio play on stations such as BBC Radio 1, Cool FM, and RTE Radio.
He has also produced and released music that has garnered support from top DJs such as Above and Beyond, Paul Van Dyk, and Armin Van Buuren. Additionally, he has facilitated music production workshops, helping to share his knowledge and expertise with others. He is proud to be a part of the Drake Music team and excited to contribute to the workshop's Drake Music provides.