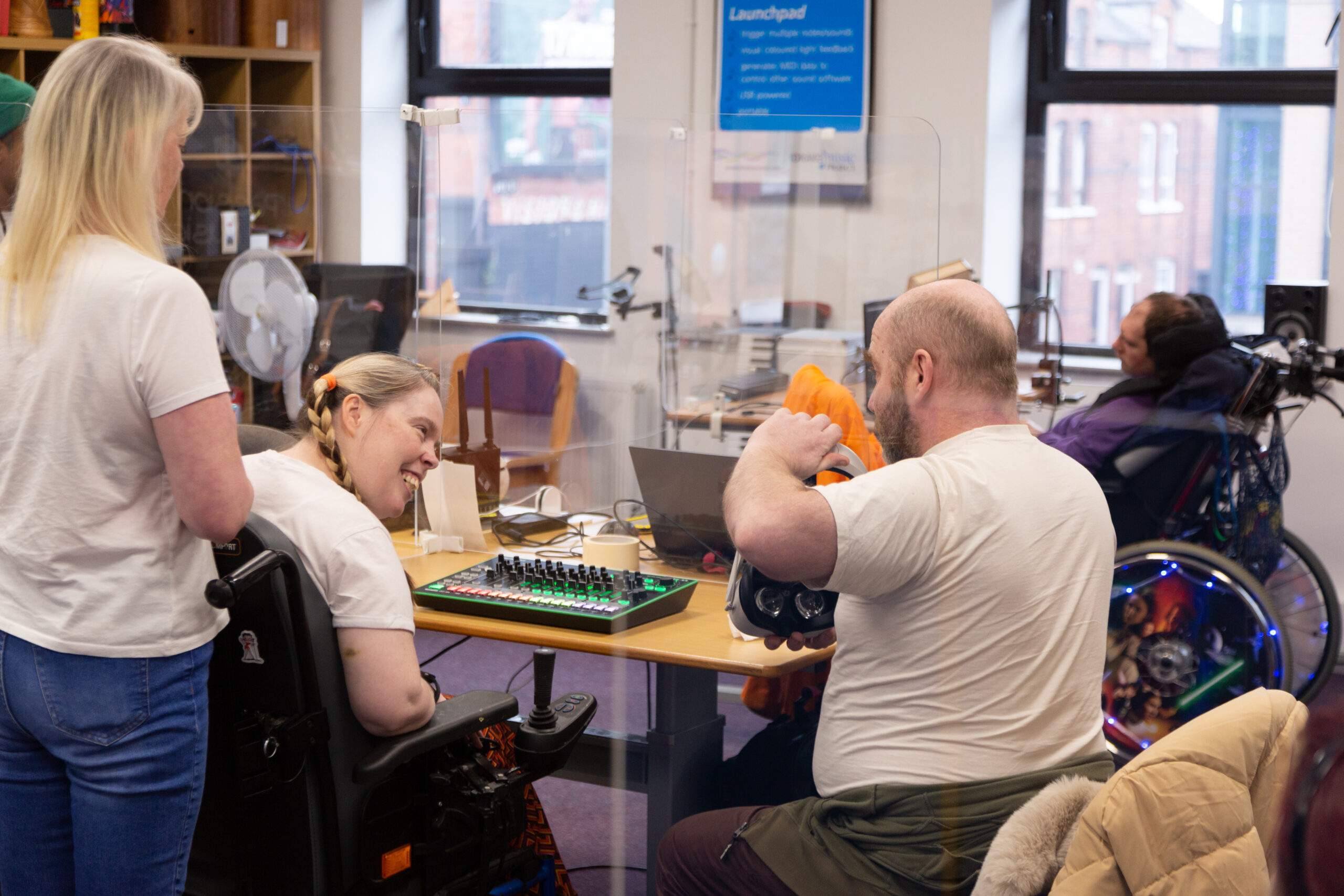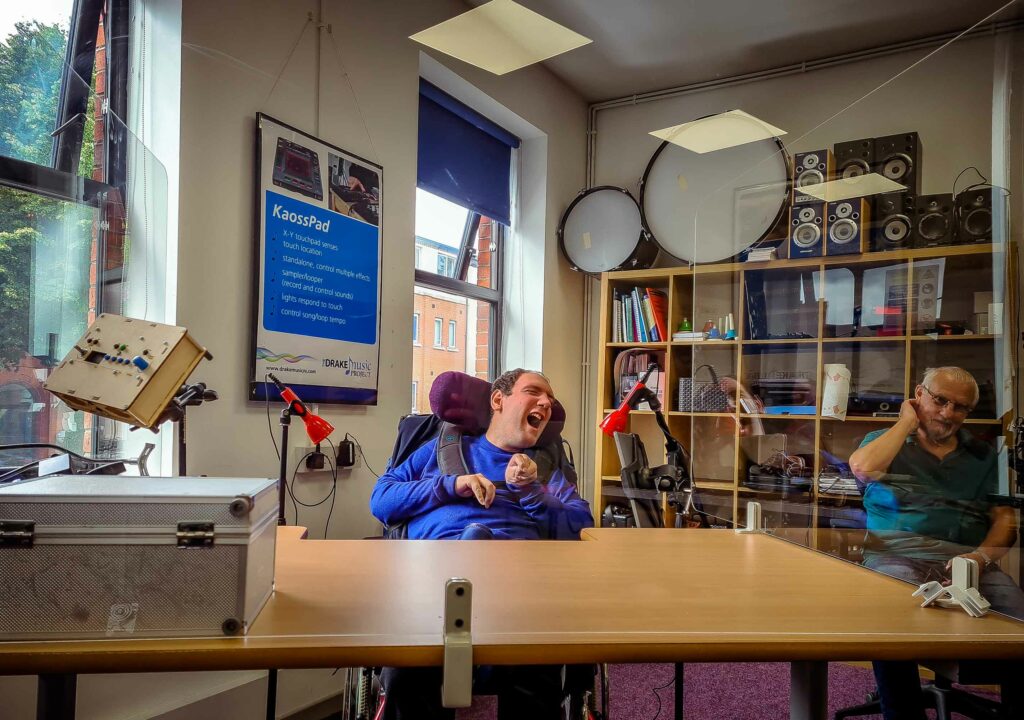 Who are we?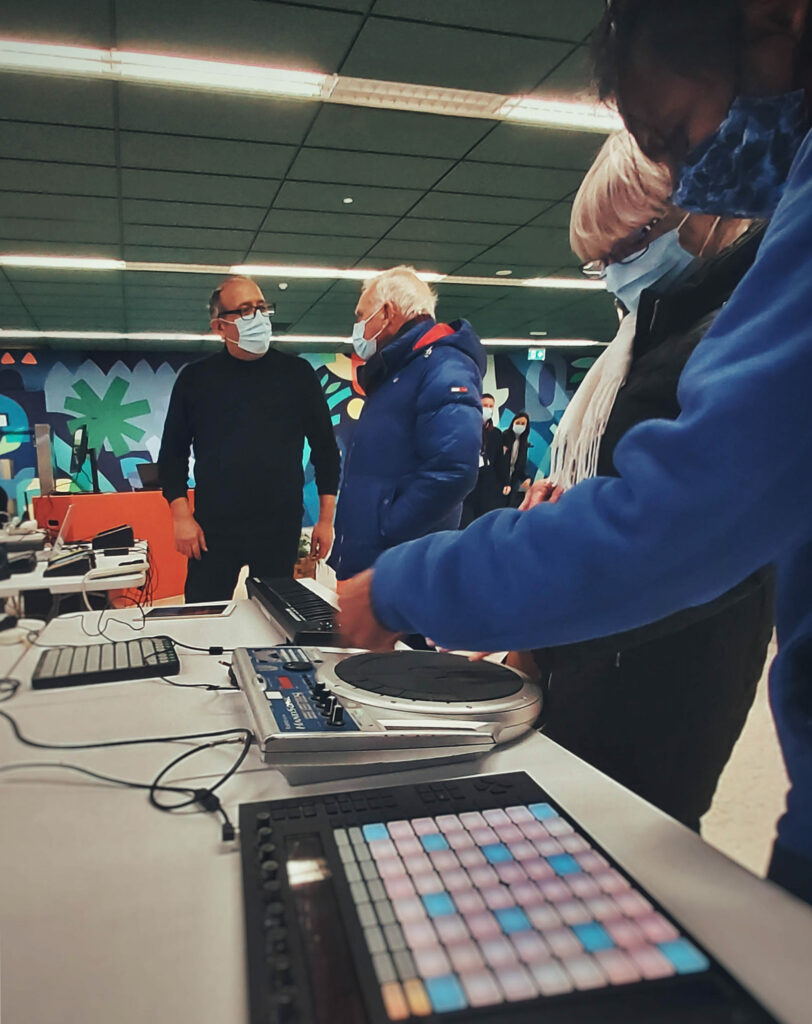 Drake Music NI provides access to independent music making for children and adults with all natures of different abilities. We are fully inclusive, and all about empowerment and independance!
What do we do?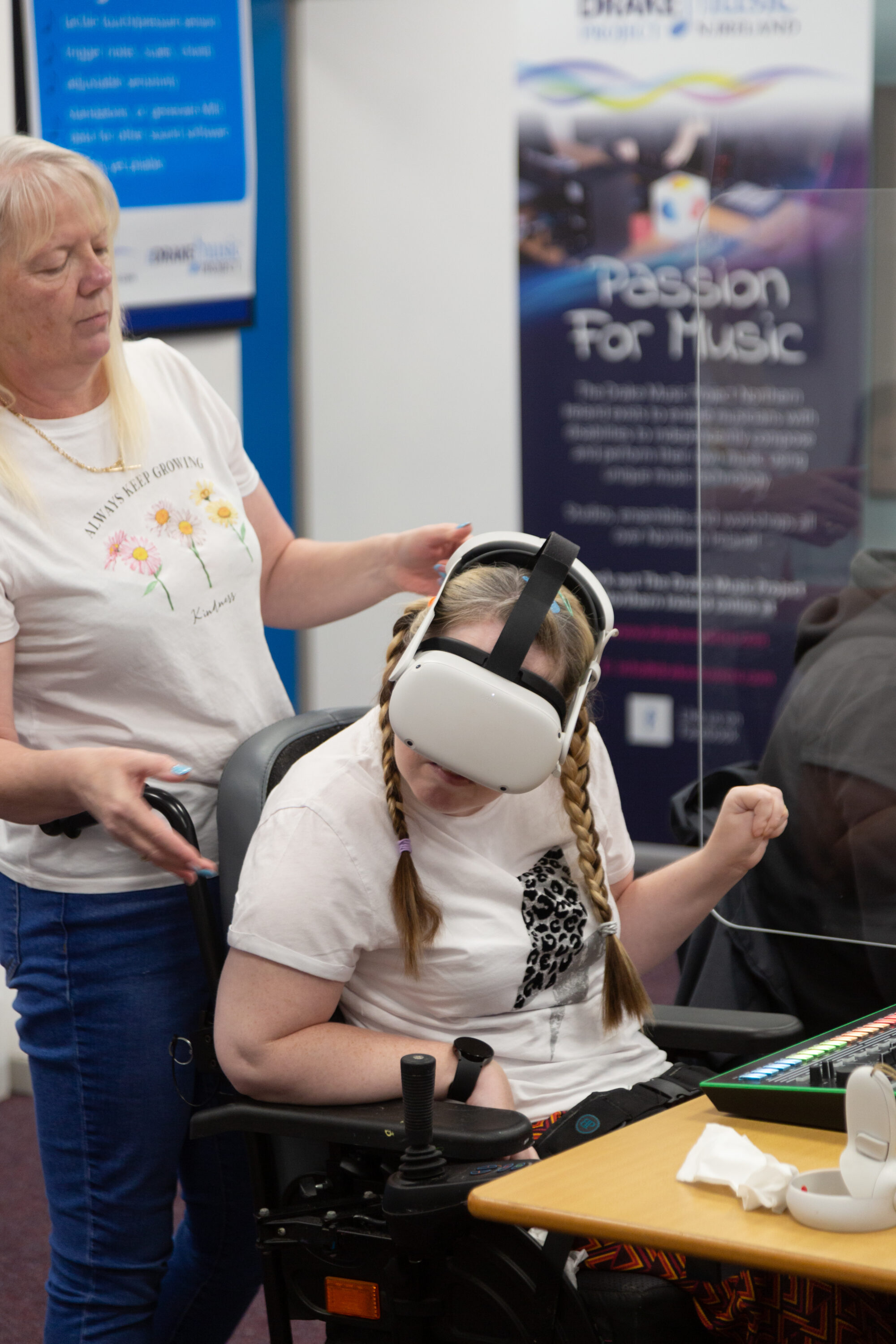 We run regular workshops in our own fully-equipped fully accessible studios in Newry and Belfast and also operate outreach workshops across Northern Ireland for both individuals and groups, of all sizes, all ages and all abilities and different abilities.
We provide professional access music tutors and some of the most advanced musical instruments and controllers available in the music business world wide, to give access to independent music making for everyone!
Who do we do it with?
Our mission is to provide music and creative sessions for anyone who wants to be able to express themselves independently. Whether that is as a guitarist wanting to revisit your skills after a brain injury, as a songwriter wanting to get your songs recorded and heard, or as a teenager with Cerebral palsy who wants to perform, but can't find the right instrument for yourself, then chat with us – we are here for you to get music making!
Be creative
The Drake Music Project here in Northern Ireland exists to assist adults and children of all natures of different abilities with the opportunity to independently compose and perform their own music using technology, adapted instruments and unique interfaces.
Our musicians in creative mode
we are active across Northern Ireland every week, in our studios, or in day centres, residential centres, art centres, youth clubs, people's homes, and any sort of venue you can think of. If you can't get to our studios, then our tutors can come to you!
Ensembles, bands, rehearsals
We operate workshops and rehearsals for ensembles, bands and creative musicians all over Northern Ireland, where people of all natures of abilities come together with a love of music, and form groups to create, compose, record and rehearse their own music.
Latest news
---
Our founder and CEO, Michelle McCormack, shared our story with Steven Rainey on BBC Radio Ulster this past Sunday! They dove into our long-time partnership with BBC Children in Need' charity appeal and the impact Drake Music NI has on personal and community development. Special guests Sean Gordon, a talented musician, and his mom Maureen…

We take pride in our recent appearance on BBC NI News, where we had the opportunity to highlight the remarkable and ongoing efforts of our tutors, musicians, and partners at Drake Music NI. This project represents a partnership with Queen's University Belfast and is a joint effort with Damian Mills, our senior tutor and PhD…

Our workshops span a whole range of ages, interests, musical tastes and instrumental groups…We offer reminiscence workshops across Northern Ireland, in day centres, residential centres and arts venues. Music is a very powerful tool for unlocking precious memories, and provide a relaxing session for all involved.
With your support we can continue to provide much needed
opportunities for people with disabilities to make music.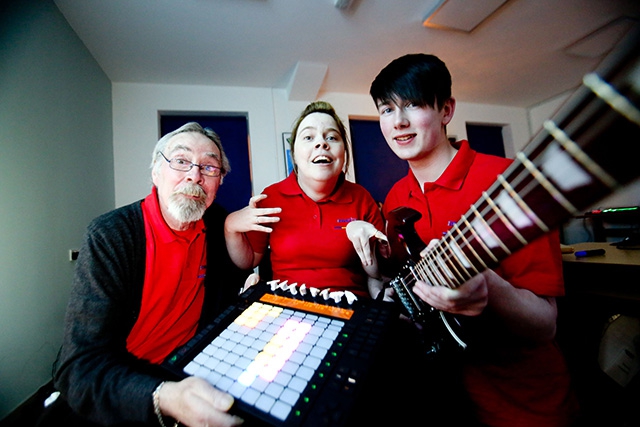 Workshops enrolling now for Autumn schedules!
Contact us to find out what workshops may be available in your area, for you, your participants, your family member, or someone you know who would love to be involved in music creativity, on their own terms and to suit their own tastes!